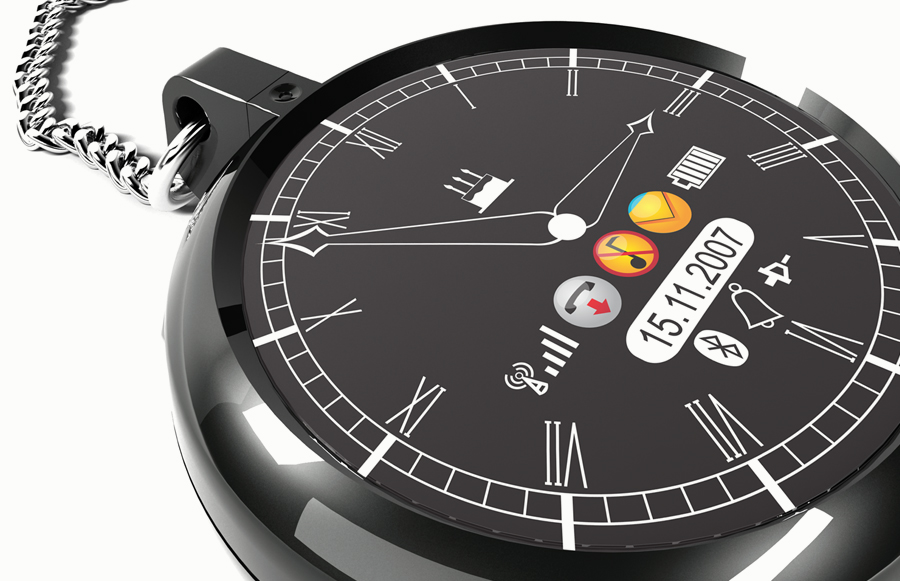 Dial - digital pocket watch
Dial is a pocket watch concept that I made during fall of 2007 at the Oslo School of Architecture and Design.
The goal for this concept was to revitalize the pocket watch by updating its looks and functionality.
The Dial concept was the result of a study on portable technology trends.